Decidí emprender el camino aunque sabía que estaba lleno de piedras.
I decided to take the road even though I knew it was full of stones.
---
Tengo el mejor compañero de viaje, por eso no siento miedo.
I have the best fellow traveller, so I'm not afraid.

---
Entre profundos valles y altas montañas divisamos dos soles. Todavía no calientan pero brillan con fuerza.
Between deep valleys and high mountains we spy two suns. They don't heat yet, but they shine brightly.

---
Mi cuerpo deja de ser mío y me convierto en continente.
My body ceases to be mine and I become a continent.

---
Ahora tengo 3 corazones.
I now have three hearts.

---
Las líneas de mis manos cambiaron para siempre.
The lines of my hands changed forever.

---
Lloré. Lloré de alegría y de dolor. Lloré hasta por no saber por qué lloraba. Y los soles secaron mis lágrimas con su calor.
I cried. I cried with joy and pain. I even cried for not knowing why I was crying. And the suns dried my tears with their warmth.

---
Los soles iluminaron todo a nuestro alrededor y las paredes de nuestro hogar se llenaron de canciones y palabras pequeñas.
The suns illuminated all around us and the walls of our home were filled with songs and little words.

---
Decenas de pajaritos vinieron a visitarnos y volaron alrededor de los soles.
Dozens of birds came to visit us and flew around the suns.


---
El tiempo dejó de existir y aprendimos a leer los relojes de arena.
Time did not exist anymore and we learnt to read the hourglasses.


---
Aprendemos. Hay un patrón. Pero cambia. Y vuelve a cambiar. Aprendemos, nunca dejamos de aprender.
We learn. There's a pattern . But it changes . And it changes again . We learn , never stop learning.


---
Cayeron las hojas pero no hizo frío, estaban los soles para calentarnos.
Leaves fell but it was not cold, the suns were there to warm us up.


---
Llegó la primavera, llena de luz, olor, color.
Cada día nacen nuevos brotes.
Spring came , full of light , scent, color. Every day new burgeons are born.


---
Ahora los soles se buscan, se tocan, se sonríen. Hay eclipses cada día y nosotros asistimos a tan mágico espectáculo.
Now the suns look for each other, they touch each other, they smile at each other. There are eclipses every day and we witness such a magical show.


---
A veces los soles tienen frío y nosotros les abrigamos con todo nuestro calor.
Sometimes the suns are cold and then we shelter them with all our heat.


---
Noches infinitas. Cuando no puedo mirar al cielo dibujo puntos para poder ver las estrellas.
Endless nights. When I can't look at the sky I draw dots to see the stars.


---
Imposible perderse. La luz de los dos soles es como la de un faro que nos indica el rumbo a casa.
It's impossible to get lost. The suns light is like a lighthouse that shows us the way home.


---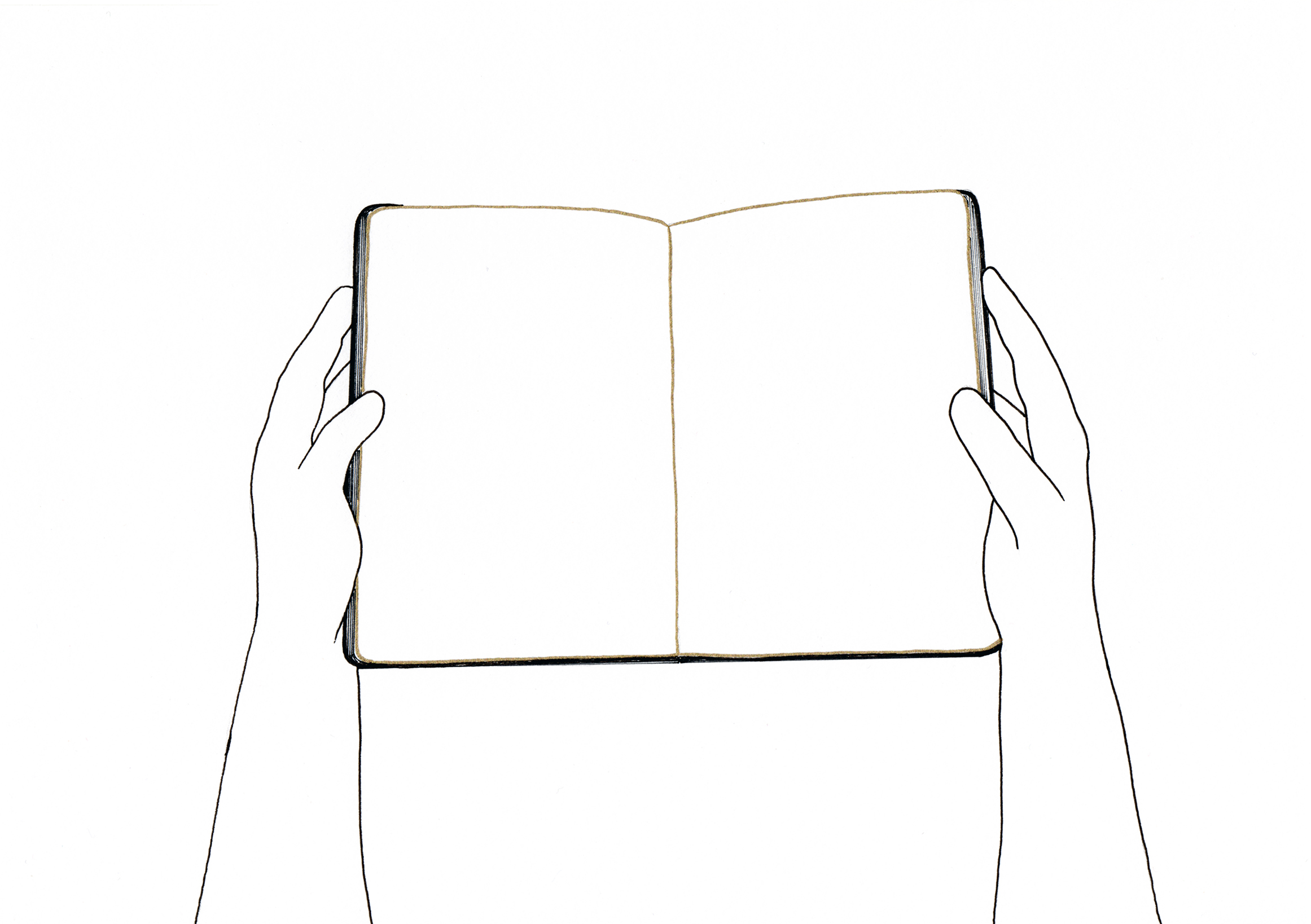 Páginas en blanco, de un libro aún por escribir.

White pages, from a book that hasn't been written yet.


---
Pies diminutos dando pasos de gigante.

Tiny feet taking giant steps.

---
Soy como una bailarina, que entrena cada día para mantener el equilibrio.

I'm like a dancer, who trains everyday to mantain balance.

---
Ahora sé que las marcas que dejaron a su paso nunca abandonarán mi cuerpo.

Now I know that the marks they left in their way will never leave my body.

---
Poco a poco van encajando todas las piezas del puzle.

Little by little all the pieces of the puzzle fin together.

---
Hay días en los que necesito ser dos veces yo.

There are days when I need to be me twice.

---
Castillos de cartón, cuevas de tela y ciudades de madera. El mundo se transforma para los soles.

Cardboard castles, caves made of fabric and wooden towns. The world is transformed for the suns.

---
Equipo infalible. Tú yo juntos sumamos más de dos.

Infallible team. You and me together add more than two.

---
Hasta que no me adentré en el bosque no me dí cuenta de que no era tan oscuro como pensaba.

Until I didn´t get into the woods I didn´t realize it wasn´t as dark as I thought.

---
Las semanas se convirtieron en meses. Después vendrán los años. El tiempo vuela.

The weeks turned into months. Later will come the years. Time flies.

---
Colecciono tarros para guardar los recuerdos. No quiero perder ninguno.

I collect jars to keep the memories. I don't want to loose any of them.

---
Dormir como un gato, ojos cerrados pero siempre alerta.

Sleeping like a cat, eyes closed but always alert.

---
Hasta la más grande de las lunas parece diminuta al lado de los dos soles.

Even the biggest of the moons seems tiny next to the two suns.

---
Nunca me apago, no podría aunque quisiera. Solo me escondo.

I never turn myself out, I couldn't even if I wanted to. I just hide.

---
Aunque me caiga siempre hay una mano amiga para levantarme.

Even if I fall, there is always a helping hand to get me up.

---
Noches de tempestad y amaneceres en calma.

Stormy nights and calm sunrises.

---
Mirar la lluvia nunca fue tan hermoso.

Watching the rain was never so beautiful.

---
Largos paseos por una ciudad inmensa de estrechas calles.

Long walks through an inmense city of narrow streets.

---
Esperamos sin esperar nada. Seguimos avanzando, un peldaño cada vez.

We wait without expecting anything. We keep on going, oye step at a time.

---
Tantas veces me he sentido sola bajo la luz de los soles.

So many times I've felt alone in the sunslight.

---
Un gesto suyo es capaz de derretir un glaciar.

A gesture of them is capable of melting a glacier.

---
Qué difícil es romper el silencio entre tanto ruido.

How difficult is it to break the silence between so much noise.

---
Grandes pies y manos en un cuerpo a veces pequeño.

Big feet and hands in a small body sometimes.

---
No hay huecos. Los soles lo llenan todo.

There are no holes. The suns fill everything.

---
Mis manos tiemblan de hacer fuerza.

My hands tremble to make force.

---
Dejarse llevar.

To let it go.

---
La cuerda no va a romperse. Es más fuerte de lo que parece.

The rope won't break. It's stronger than it looks.

---
Mis hombros cansados están abiertos de par en par.

My tired shoulders are wide open.

---
Nuestra casa es como la de un caracol, siempre la llevamos a cuestas.

Our house is like a snail's house, we always carry it on.

---
Los sonidos torpes se convierten en palabras y suenan a música.

The clumsy sounds become words and sound like music.

---
Días de invierno, aunque sean luminosos el frío golpea fuerte.

Winter days, even if they are bright, the cold hits hard.

---
Máquina perfectamente engranada, nunca deja de funcionar.

Perfectly geared machine, never stops working.

---
Las flechas de cupido atravesaron mi corazón.

Cupid's arrows pierced my heart.
---
Somos pequeños planetas orbitando alrededor de los soles.

We are small planets orbiting around the suns.
---
Las espinas se convirtieron en pétalos. Cada vez tropezamos menos.

The thorns turned into petals. We stumble less and less.
---
Quiero verme como me ves y que te veas como te veo.

I want to see myself as you see me and I want you to see yourself as I see you.
---
Plantamos una semilla y ahora vemos las ramas crecer.

We planted a seed and now we see the branches grow.
---
Café para los días de sol y las noches sin luna.

Coffee for sunny days and moonless nights.
---
Me dibujo para no desaparecer. Soy invisible.

I draw myself to not disappear. I am invisible.
---
Como molinos de viento. Una leve brisa es suficiente para hacerlos girar.

Like windmils. A light breeze is enough to make them spin.
---
Tengo que ser como las cañas de bambú, que son mecidas por el viento.

I have to be like the bamboo canes, that are rocked by the wind.
---
Nada necesito. Solo nos echo de menos.

I need nothing. I just miss us.
---
Malabaristas, payasos y domadores de fieras. Aprendemos a ser artistas de circo.

Jugglers, clowns and animal tamers. We learn to be circus artists.
---
Nudos y nudos. Haciendo encaje de bolillos conseguimos un precioso bordado.

Knots and Knots. Making lace bobbin we get a beautiful embroidery.
---
Nos enjaulamos para que los soles puedan mirar a la luna sin peligro.

We cage ourselves, so that the suns can look at the moon safely.
---
Llena de pompas de jabón, nuestra casa es una fiesta de luz.

Full of soap bubbles, our house is a party of light.
---
A veces las cuentas no salen. Uno más uno son once.

Sometimes the sum doesn't add up. One plus one is eleven.
---
Pájaros aleteando en mi cabeza bajo la luz de los soles.

Birds flapping in my head under the sunshine.
---
Los días de calor hasta el aire pesa sobre los hombros.

The hot days even the aire weights on the shoulders.
---
Mi estómago siempre está lleno de mariposas.

My stomach is always full of butterflies.
---
Ladrillo a ladrillo nos construimos. Ellos y nosotros.

We build ourselves brick by brick. We and them.
---
Cuando la luz de los soles es más ténue podemos ver las Perseidas.

When the light of the suns is weaker we can see the Perseids.
---
Yo solo miro hacia arriba. Ellos en cambio ven las ramas de los árboles, las estelas de los aviones y la luna.

I just look up. However they see the branches of the trees, the the planes´ trails and the moon.
---
Tenemos el viento a favor. Hemos encontrado el norte.

We have a tail wind. He´ ve found the north.
---
Torbellino de emociones. Fuerte marejada en el mar bajo un cielo en calma.

Whirlpool of emotions. Strong swell in the sea under a calm sky.
---
Patos, barcos y ballenas. Todo un mundo marino en nuestra bañera.

Ducks, boats and whales. A whole marine world in our bathtub.
---
Buscadores de tesoros: Plumas, hojas, bellotas y ramas son nuestros trofeos.

Treasure seekers: Feathers, leaves, acorns and branches are our trophies.
---
Me robaron el corazón y ahora dibujo corazones con las manos.

My heart was stolen and now I draw hearts with my hands.
---
Desaparecieron las horas, ya solo hay minutos.

The hours disappeared, there are only minutes.
---
Un millón de aleteos en su interior se transforma en energía desbordante.

A million fluttering inside them is transformed into overflowing energy.
---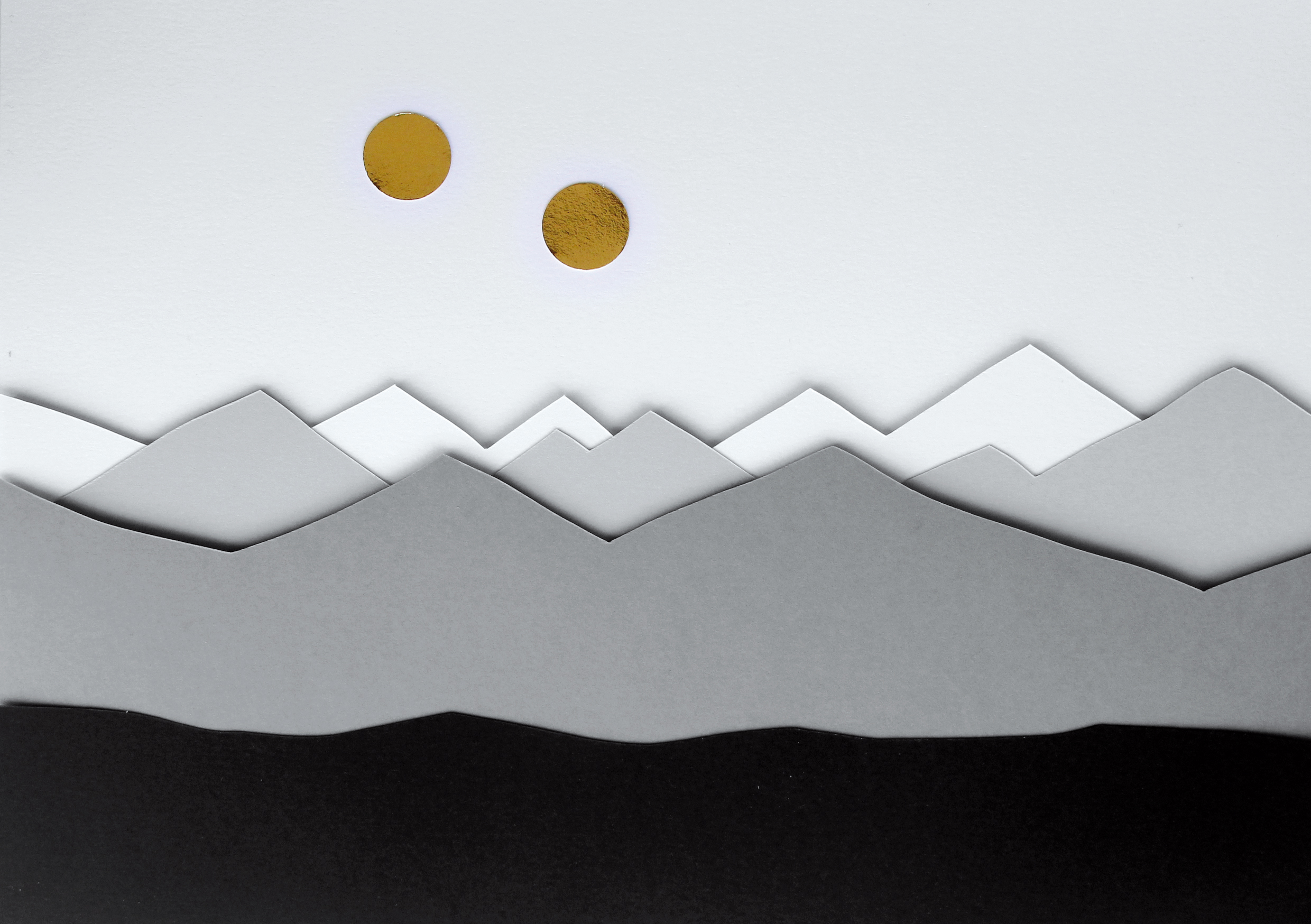 Qué bonito ascender a cimas cada vez más altas y qué triste abandonar la llanura.

How nice to ascend to higher and higher summits and how sad to leave the plain.
---
En el ruido me perdí y en silencio me he encontrado.

In the noise I got lost and silently I found myself.
---
Dibujé sus alas y están aprendiendo a volar.

I drew their wings and they are learning to fly.
---
Mis zapatos siempre manchados de barro y los suyos buscando los charcos.

My shoes are always smeared with mud and theirs are looking for puddles.
---
Dibujamos caracolas para escuchar el mar cuando no podemos acercarnos a la playa.

We draw conches to listen to the sea when we can not get close to the beach.
---
Las sábanas son olas en las que navegar.

The sheets are waves in which to navigate.
---
Probamos el carrusel y ya no queremos parar.

We tried the carousel and now we do not want to stop.
---